Halifax & Truro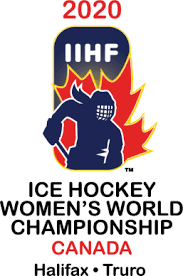 The 2020 IIHF Women's World Championship is an annual tournament consisting of two Groups of the world's top women's hockey countries with five teams in each group.
The 2020 Women's World Championship tournament Will be played at the Scotiabank Centre in Halifax and the Rath Eastlink Community Centre in Truro, N.S. from March 31 to April 10, 2020.
Team Canada will open the tournament vs Finland on Tuesday, March 31 at 6:30 pm EST.
Group A 
Canada
United States
Finland
Switzerland
Russia
 Group B
Czech Republic
Denmark
Germany
Hungary
Japan